Donovan's Miracle!
Breaking News
All columns by:
Mauricio Jordan
A member of:
AIPress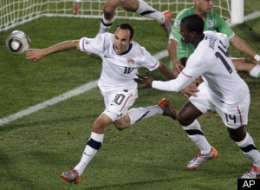 An amazing last minute goal scored by America's hero Landon Donovan,after a scuffle of a missed Clint Dempsey shot blocked by a brilliant Argelian goalie,The USA suffered and survived a nerve wrecking,agonizing 90 minutes of a highly emotional game to rise up in glorious victory to beat Algeria 1-0.And to advance as group C leaders with 5 points together with second place England,as the latter beat Slovenia 1-0 to join The USA to move on to the round of 16 out of 32 teams.
Captain America,as Donovan is now nicknamed,due to his characteristic "come to the rescue" scoring prowess,rushed the goal when he saw a rebound from an earlier Dempsey shot,blocked by the Algerian goalie,putting the ball deep inside the net.
The rest is the unfolding of a hysterical and joyous celebration by The USA side and a the agony of defeat by the Algerian side in which is now another history page in World Cup soccer 2010.Former President
Bill Clinton
even shed a tear of emotional happiness and joined the cheering American fans,and FIFA's President
Joseph Blatter
congratulated Mr. Clinton.
The Algerian team played superbly and showed great soccer skills,as they kept England to a 0-0 draw in the first game,and had their chances to beat the English. And in the game against The USA,the Algerians came close to score,with a shot striking the post,and a few other missed opportunities.
In the group D games,Germany will play Ghana in about one hour to decide who moves on to the second round.Ghana with 4 points leads the group now,and Germany has to beat them to hope to get that berth.And Serbia and Australia will battle for the second ticket,depending on the Germany vs Ghana results.
more »
Sports Celebrities News
Sport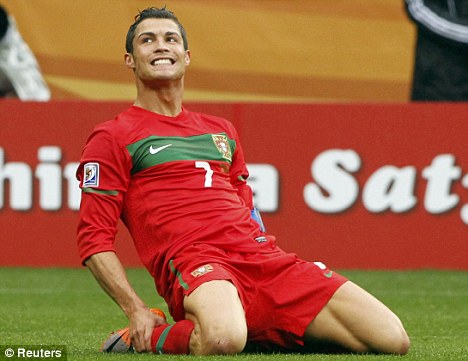 Cristiano Ronaldo finally scored a goal against North Korea to rally his team Portugal to a 7-0 win,at The World Cup 2010. After a drought of goals,the international star and celebrity,was happy that the goal came at the most important game his team had.He said:"I knew the goal would come eventually," and he added. "It's normal (to have these spells), I didn't feel under pressure about it. I smiled when I scored because it was a funny goal, the way it hit me on the neck."
Also the USMNT's,and a budding celebrity himself, Landon Donovan scored an amazing goal against Slovenia,to bring The American team back from a 2-0 deficit. Michael Bradley,The Coach's son, scored the equalizer goal to keep The USMNT hopes alive. The Americans play Algeria early today,and need to win to advance to the next round.
more »
Product Reviews
Entertainment
CrazyTalk6 Pro

from
Reallusion
Review by:
Mauricio Jordan
7/1/2010
CrazyTalk6Pro From animation award winning Reallusion,is an amazing,easy to-use facial animation software that makes any still photograph or artwork of a human face become alive. The animation algorithms of this application creates movement of facial features such as eyebrows,eyes,mouse and nose,to create an stunning "living" still picture. There might some other software out there that claim to do that,but their results are disappointing as some of the features disengage from the face. No so with Crazy talk which keeps the animation convincingly fluid.
This facial animation application is ahead of its competitors by featuring highly advanced multiple actor or art animation that creates realistic dialogue conversations,and the built-in Vivid Eye technology and natural head rotation adds extreme realism that other software lack.CrazyTalk6 Pro goes beyond to includemore »
Hollywood's Celebs enjoy Soccer
Environment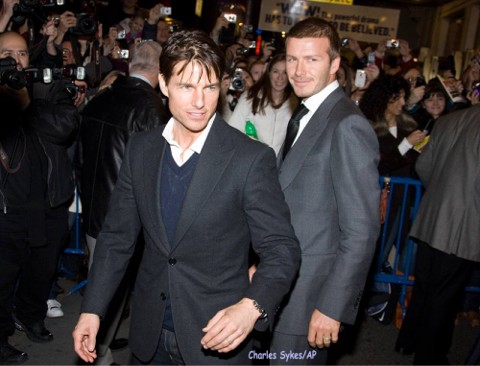 Soccer is regarded as a "foreigner's sport" by most Americans. Celebrities follow their favorite Basketball,Football,or Baseball games religiously.But,as of late,it's surprising that more and more Hollywood celebrities,and former Presidents are gravitating toward soccer,and especially on a worldwide event as The World Cup 2010,now showing in South Africa.
Lots of celebrities are spotted by sharp eyed TV cameramen and sports photographers among the common fans in the stands.Former President Bill Clinton was sighted close to Fifa's president Joseph Blatter,at today's USA vs Algeria game.
Other celebrities who seem to love soccer are: Tom Cruise,Kobe Bryant,who grew up in Italy and carries the sport with him,Jon Stewartthe comedian who follows,and film segments of the USA team,Drew Careyand Will Ferrell.
more »
Upcoming movies:2010
Showbiz
These are some of the hottest upcoming movies/DVDs for Summer/Fall 2010.
Editors Pick:
1.Inception Major actor(s)-Leonardo DiCaprio,Tom Berenger
2.Robin HoodMajor Actor(s)-Russell Crowe,Cate Blanchett,William Hurt.
3.Iron Man 2Major Actor(s)-Robert Downey Jr.,Gwyneth Paltrow.
4.The AmericanMajor Actor(s)-George Clooney,Bruce Altman.
5.The PredatorsMajor Actor(s)-Adrien Brody,Laurence Fishburne.
6.MacheteMajor Actor(s)(see movie link for cast)
7.The A-TeamMajor Actor(s)-Liam Neesom,Jessica Biel
8.You AgainMajor Actor(s)- Kristen Bell.Jamie Lee Curtis,Sigourney Weaver,Betty White.
9.Prince of Persia:the Sands of TimeMajor Actor(s)-Jake Gyllenhaal,Ben Kingsley,Alfred Molina.
10.SpliceMajorActor(s)-Adrien Brody,Sarah Polley.


more »