Big Stars shine Green!
(Continued from front page)
Breaking News
Many other celebrities are also making the top headlines on the environment issue.Ted Danson,who played Sam Malone on the TV series Cheers,Gloria Reuben(TV ER)Jamie Oliver(TV Naked Chef),John FlickerPresident National Audubon Society,have been among the recent winners of the Heart of Green Award 2010
Other repeat headliners are Angelina Jolieas a UNCHR Goodwill ambassador visited Pakistan to help flood victims."One fifth of Pakistan is underwater, thousands of people died in the initial flooding and the threat of disease now looms for 20 million affected people," explains Jolie. "This is not just a humanitarian crisis, it is an economic and social catastrophe." She and and Brad Pitt opened their wallets to assist the victims of that flooding.
George Clooney received the Bob Hope's Humanitarian award,on August 29, 2010 during the 62nd Emmy Awards. His involvement in the suffering in Darfur has propelled him to participate in Telethons like America: A Tribute to Heroes in the wake of 9/11, Tsunami Aid: A Concert of Hope in 2005, A Shelter From the Storm: A Concert for the Gulf Coast and most recently the Hope For Haiti Now.
Editorial Cartoon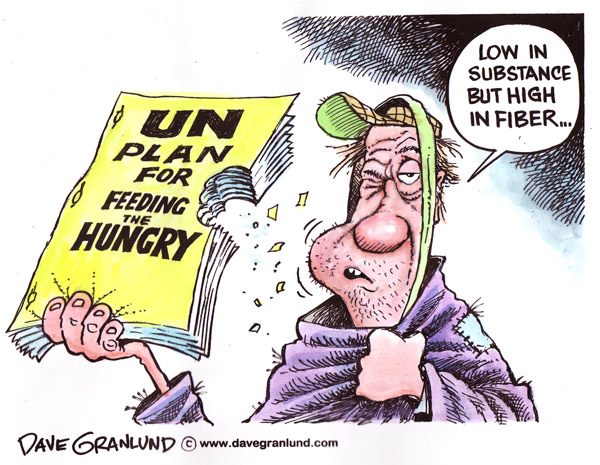 Sports Celebrities News
(Continued from front page)
Sport
And while there are a few other brave 40 something brave souls who venture in to playing at that age,according to the same source:"According to STATS LLC, 17 quarterbacks in NFL history have started a season in which they turned 40 by Nov. 1. The vast majority of those players spent the waning days of their careers watching from the sidelines. George Blanda played until he was 48 as a kicker and backup quarterback who did complete 119 passes after turning 40." Brett Favre is convinced he can continue to thrill his fans and most Football enthusiasts for several more years.
He has achieved an incredible record and statistics about his almost perfect passing,and to move like if he was in his early or late 20s.His secret is that he thinks himself younger than what his physical body says otherwise.
"My arm felt like it was 21 last year," Favre said. "Amazing." and "Everyone wants to talk about the physical toll in that particular game," Favre said. "The mental toll is really what is hard to deal with." he added.
Favre The Legend:

Product Review
(Continued from front page)
Entertainment
Clone 4.31 3D Animation Beginner's Guide
This guide is an invaluable learning tool,especially for those who hate reading through a thick manual book. The well thought out Table of Contents,even lets the readers pick,or skip to their favorite topic,or personal favorite chapter
The author shares a workable configuration and installation of the core program,and the most useful options to optimize the project window to get the most user-friendly workspace,which helps to minimize the initial frustrations of the learning curve.M.D. McCallum(aka Warlord in the Iclone world)also shares tips to make it easy to download assets content from the Reallusion Content Store,and how to get freebies to add to the ever-growing library of contents.This beginners guide comes with a few introductory chapters about the latest Iclone 5,with its very impressive physics,MoCap plug-in for kinetic animation(with the optional Xbox360 Kinetic device)an amazingly affordable package to do your own in-home real-time animations with your own body moves.
This must buy beginners guide is the perfect companion for those who have almost given up or lost courage to create their first,and hopefully future,3D animations in real time for their Machinima contributions.
Product rating:

out of five!!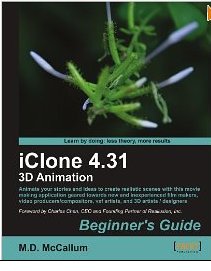 Bono Charity
(Continued from front page)
Environment
Bono has been a leader and a remarkable fighter against world poverty,and has helped developing philanthropy causes likeOne Campaign,Data,Red,andEdun.
Bono continues to assist those in need throughout the world by participating or dedicating fund raising concerts at every opportunity.
He has close ties with the greatest charity organizations of the world like Unicef,The Red Cross,World Vision and many others.
He has received 3 nominations for the Nobel Peace Prize, and was knighted in 2007.Bono is and will always be the celebrity of the year.
Upcoming Movies..
(Continued from front page)
New DVD Releases 2010:
1.Edge of Darkness
Major Actor(s)-
Mel Gibson,Ray Winstone.2.Daybreakers
major Actor(s)-
Ethan Hawke,Willem Dafoe,Sam Neil.3.Legion
major Actor(s)-
Dennis Quaid, Paul Bettany.4.Celine:through the eyes of the World
major Actor(s)-
Celine Dion,Rene Angelil.5.North Face(NorWand)
Major Actor(s)-
Benno Furman,Florian Lukas.6.Toy Story 2
Major Actor(s)-(see movie link for list of actors)
7.Toy Story
Major Actor(s)-(see movie link for list of actors)
8.One Deadly Summer
Major Actor(s)-
Isabelle Adjani,Alain Souchon,Maria Machado.9.Sword of Sherwood Forest
Major Actor(s)-
Richard Greene,Sarah Branch,Peter Cushing.10.Tooth Fairy
Major Actor(s)-
Dwayne Johnson,Ashley Judd,Julie Andrews,Billy Crystal.