Twitter Celebs Scare!
Breaking News
All columns by:
Mauricio Jordan
A member of:
AIPress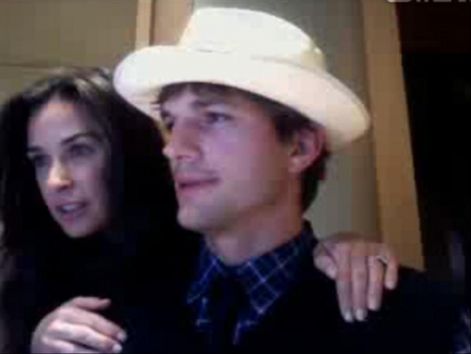 Top Hollywood celebs,and Twitter "mega-users",Ashton Kutcher(a/k/a @aplusk)and his wife Demi Moore,a/k/a @mrskutcherhad the scare of their lives when all of a sudden their 4.9 million plus and 2 million plus,followers respectively,disappeared from their Twitter account profiles. Ashton tweeted in disbelief: "Twitter is being hacked by some Turkish hacker. haha I have 0 followers.",and Demi added:"The turkish hacker is really doing a number on twitter wow!",as reported by a popular Blog monsters and Critics
The actors agonizing panic attack lasted for about two hours,which Twitter's maintenance team needed to fix and get rid of the bug implanted by the hacker. Ashton and Demi's followers could not follow their tweets for that period of time.The surprise cyber-attack happened last Monday afternoon,and also affected the accounts of Britney Spears,Lady Gaga,and Kim Kardashian,among many other Twitter celebrities and regular users of the famous social network.
Twitter has an easily accessible operating format and it has become a target for constant hacker intrusions.Not long ago, the @britneyspears page was apparently attacked by some satan worshipers hackers,who bombarded the page with weird satanic cult tweets.
As soon as Twitter returned to normal,Ashton tweeted a sign of relief: "Whew!"
more »
Sports Celebrities News
Sport

Charlie Davies,the Star forward for the USA soccer team,will miss the start games during the Soccer World Cup tournament next June.Davies,who is still recovering from a near fatal car crash recently,did not make it to the final 30-man US roster,only weeks before the 2010 World Cup in South Africa.
A recent Associated Pressreport said that Davies "fell short of the roster",and Coach Bob Bradley opted for probable replacements Edson Buddle and/or Hercules Gomez,two veterans but now too well known to the media. Another likely starter will be Alejandro Bedoya,a 23-year old mid-fielder,who last January did his
more »
Product Reviews
Entertainment
Iclone 4 Pro

from
Reallusion
Review by:
Mauricio Jordan
5/12/2010
If You enjoyed the award winning video special FX in some blockbuster movies like Star Wars,Star Trek,Tron, Toy Story,Jurassic Park,Superman,IronMan,and most recently Avatar.But, never thought that You could duplicate any of those awe inspiring visual treats as Hollywood spends millions in the movies Special FX equipment.
Well,You don't need megabucks to try your own home-made Video Special FX,3D Movie creation, and 3D animation,with a home PC. IClone4, is a brilliant "3D Movie Machine",created byReallusion,which can make anyone design,create ,and better yet,interact in those dreamed of 3D animations and Special FX movies,
This video
will give you an idea about the advanced impressive Video SpecialFX of this creative tool.
more »
Hollywood's Green Celebs
Environment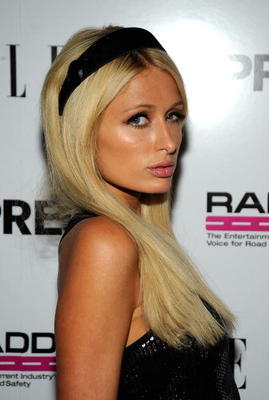 In Tinsel Town,almost all celebrities are devotees of The Green Way of life. Take Paris Hilton,for example,whose ardent hyped green image prompted her to say this now famous phrase:"Driving hybrid cars is the new way to go. Anyone can do it, no matter how old." While many cynics will attribute her green fervor to her pompous mavericks,others will take it in a stride.
But,there's no doubt that many will admire true green celebrities like Daryl Hannah,who willingly sat up on a tree for 23 days to support the cause of urban farming, and a cadre of other well known green zealots as Leonardo DiCaprio,and Ed Begley Jr.etc. whose environmental involvement is palpable,have really earned their "green laurels".
more »
Upcoming movies:2010
Showbiz
These are some of the hottest upcoming movies/DVDs for Summer/Fall 2010.
Editors Pick:
1.Inception Major actor(s)-Leonardo DiCaprio,Tom Berenger
2.Robin HoodMajor Actor(s)-Russell Crowe,Cate Blanchett,William Hurt.
3.Iron Man 2Major Actor(s)-Robert Downey Jr.,Gwyneth Paltrow.
4.The AmericanMajor Actor(s)-George Clooney,Bruce Altman.
5.The PredatorsMajor Actor(s)-Adrien Brody,Laurence Fishburne.
6.MacheteMajor Actor(s)(see movie link for cast)
7.The A-TeamMajor Actor(s)-Liam Neesom,Jessica Biel
8.You AgainMajor Actor(s)- Kristen Bell.Jamie Lee Curtis,Sigourney Weaver,Betty White.
9.Prince of Persia:the Sands of TimeMajor Actor(s)-Jake Gyllenhaal,Ben Kingsley,Alfred Molina.
10.SpliceMajorActor(s)-Adrien Brody,Sarah Polley.
more »