Celebs on Chile relief
Breaking News
All columns by:
Mauricio Jordan
A member of:
AIPress

Top Hollywood celebs,have been questionably unconcerned to help Chile's survivors of the strong earthquake that hit the nation,according to Elliott Yamin,an American Idol finalist who survived the quake himself!
He pleads with celebs to help Chile as they promptly responded to Haiti's earthquake catastrophe.
According to recent sources,like thisBlogwhich mention the shocking absence and concern of most celebrities,and the Media.The disinterest in mentioning or participating in telethons to help the victims and survivors is deplorable and shameful. It only shows the shallowness of most celebrities,and only the minor involvement of some Latin celebs who have contributed a pitiful $100,000 in aid.
Many Hollywood celebs are still helping the Haiti relief funds,but so far,not a single one has volunteer to help Chile. What's going on? Maybe they think Chile is far richer than Haiti,and needs little or no assistance at all,or simply it has to do with some racial profiling preferences,most likely,the latter is the most likely reason
more »
Sports Celebrities News
Sport

Tiger Woods,after a self- imposed hiatus, has decided to re-appear as a golfer,and will play at The Augusta National Golf Club
though he's aware he will be playing there amid the previous controversy involving women golf players. But he needs to be lauded for his remorse and desire to go on with his sports life.
In other recent news,Reggie Bush,/em>,who's Kim Kardashian's recent flame,and a key to the Saints winning the SuperBowl,has been a guest to Sesame Street,even though there have been rumors circulating about their split.more »
Product Reviews
Entertainment
I just had the opportunity to review a few software and strings for guitar submitted to me for this column.
Just Flight's Space Shuttle for MicroSoft's FSX(flight sim)eventhough it made its debut in 2007,this boxed addon for FSX is still a hottie in the view of many virtual pilots. Space Shuttlestill has some of the best quality graphics for a flight sim in the industry. Many software developers use Just Flight's graphics quality as a standard to imitate.
This videocould give you an idea about the advanced software addons for FSX from JustFlight.more »

Top Green Celebs
Environment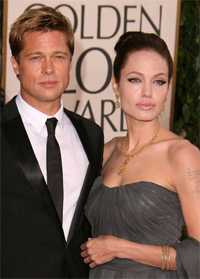 Although the environment has taken second place to other world events,top Hollywood celebrities are actively involved in the Green Cause. Many of these elite stars have invested large amounts of money and personal effort to advance the movement to do something positive about the deteriorating world environment.
Among the leading green celebrities are: Brad and Angelina Jolie,Sir Richard Branson,Pierce Brosnan, Leonardo DiCaprio,Cameron Diaz and Gwyneth Paltrow, Harrison Ford, Daryl Hannah,Woody Harrelson,Edward Norton,Willie Nelson,Josh Harnett,Orlando Bloom,Robert Redford,Jane Goodall,Neil YoungandSting just to mention a few.more »
Upcoming movies:
Showbiz
Summit Entertainmenthas announced,that based on the growing popularity of the I-Max experience,Eclipse(third-inline of the Twilight series Saga)will be officially released to all Imax(R)Theaters simultaneously on June 30,2010! Eclipse will be digitally re-mastered into the unparalleled image and sound quality of The IMAX Experience® with proprietary IMAX DMR® (Digital Re-mastering) technology.So Twilight fans mark your calendar.
Recent &upcoming DVDs:
The funny man himself,Robin Williams and side-kick John Travolta create ruckus and pandemonium in their movie: Old Dogs,recently released on DVD. Also,Melissa Joan Hart's movie company,Hart Productions, has announced themore »