Cats Hurt Environment
Environment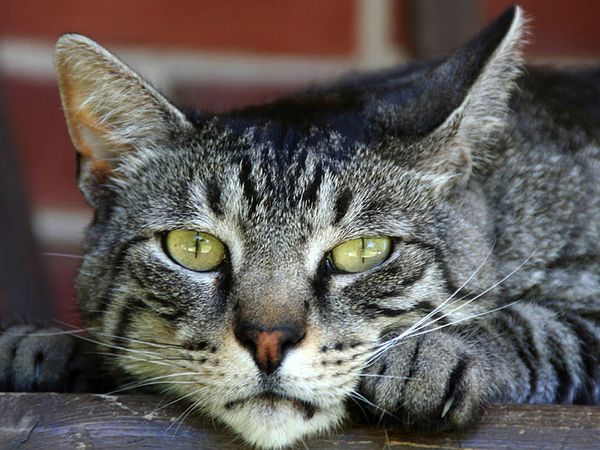 A shocking recent study on a national level found that America's,and perhaps the world's second choice for pet ownership, the house cat is a cause for alarm to environmentalists. According to a recent article in Mother Jones the felines,and most notoriously the feral type of them,can actually cause damage to other species of animals and birds on the way to extinction.
The article cited a recent studyby The Smithsonian Institution found that the domestic cat is the likely culprit for the disappearance of many mice,birds,and even fish from their natural habitat.
In my own personal observation of cats,which I don't own as I prefer dogs,but I watch carefully in my backyard as feral,or neighbor's cats even climb trees to pounce on all kind of wildlife,including the scurry squirrels. I keep finding carcasses of decapitated mice,and birds,but only the heads and tails of squirrels! And,even garden snakes become part of the exotic menu for those cats.
So far,only a couple of times I witnessed a feral type chasing a crow,after hearing a lot of noise and commotion on the top of a tree. That time the winner was the bird as the feline fell,or was pushed by the furious black wings and beak,and the cat ferociously hissed and paw at the base of the tree after it recovered from the fall.
I am almost sure this article might cause most cat owners to raise protests and counter-claims in favor of their beloved pets. But, we all know that cats act weird at times and hide or disappear for days from their owners,and indulge in their innate wild instincts as their bigger wild cousins.
But read on,another scientific study by Wired Science discovered that birds,and some lizards are essential to the environment because
more »