Celebs for Good Causes
Breaking News
All columns by:
Mauricio Jordan
A member of:
AIPress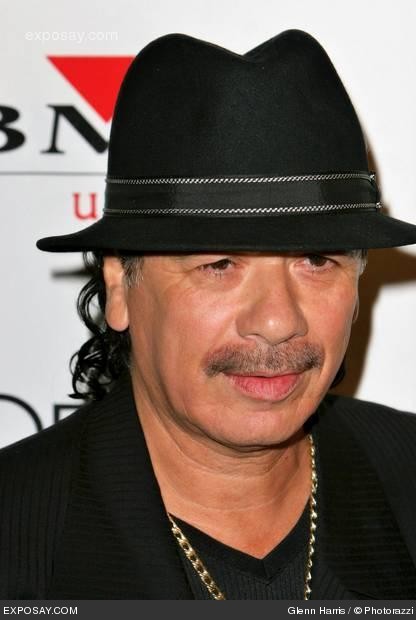 Latin Rock Music icon Carlos Santana,and popular artistsFoo Fighters, are two of the many stars sending their heartfelt support for the victims and survivors of the recent earthquake in Christchurch,New Zealand. Carlos,who was to perform there before the disaster,and was forced to cancel until a further date,said:"While I live a long way from Christchurch, I have been a resident of San Francisco and I understand the power of an earthquake."and he added:"It's still so hard to comprehend the tragedy that has happened there. The images I saw on television made me feel both grief and helplessness. So many people have been affected. I hope that everyone will do their part to help in whatever way they can to help.""
Reportedly,Carlos and Dave Grohl,front man of Foo Fighters,have contributed to the CrhistchurchReliefFund.
Meanwhile, Dave Grohl made a special appeal video to send help to the Relief Fund for Christchurch and hinted of a future performance there as well.
On another news,Hip Hop artist,Snoop Dogghas announced that he is taking hisSnoop Football League to Chicago to promote good sports over violence.He feels that by bringing a chapter of his after school sports program,he can contribute to ease youth truancy and motivate kids to participate more in healthy sports.Snoop Dogg also held a benefit basketball game at his former school to benefit his Save a Life Foundation,and the same school.
Ellen DeGeneres,the comedian and talk show host,continues to spread her goodwill through her charities,joining actor Ben Affleck to launch The Small Change campaign to benefit Feeding America Org. and urges her fans and TV audience to donate for this worthy cause. Ms. DeGeneres keeps her audience cheerful as ever.
more »

Sports Celebrities News
Sport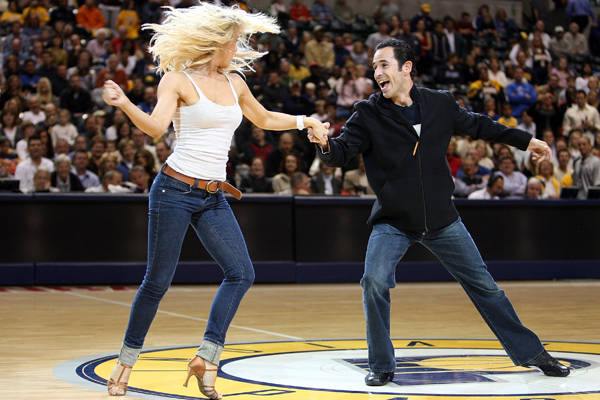 Andy Lyons - Getty Images
Helio Castroneves,two-time Indy 500 Champ,dances a storm with celeb partner Julianne Houghat a Pacers game for the reality show DWTS(Dancing with the Stars)
Monica Seles(tenis Ace icon)could't keep up with the competitive footwork,and was disqualified,but exited gallantly. Jason Taylor(NFL defense,who got in trouble with coaches for showing for the TV show,missing a game. Floyd Mayweather Jr.(World boxing champ)knocked out of DWTS by a defective"paso doble". Jerry Rice(NFL Hall of Fame)made it to second place,with partner Anna Trebunskaya. Evander Holyfield(boxing champ)was another dancing second round casualty. Ty Murray(Rodeo Champion)after failing to partner with his singer wife Jewel,due to her injury,went on to win fourth-place with new partner Chelsie Hightower.
more »
Product Reviews
Entertainment
3DXchange4Pro

from
Reallusion.com
Review by:
Mauricio Jordan
03/04/2011
3DXchange4Pro is an ingeniously revamped and updated version of 3DXchange 2,an application for third party 3D models conversion to be imported into Iclone 4.
This later version 4,adds more professional features than the previous version 2.Now the user can animate any of the static 3D models found all over the web,free or purchased.It now has the ability to import native Iclone models to be re-edited and re-animated to custom specifications,a great asset to build new models for your content libraries.
Another great new feature is that you can make photo-realistic maps,materials and textures for a more realistic look to your creations.And the versatility to export to other 3D applications in Obj format for further post processing in ZBrush,and Photoshop.And the new feature to import Iclone 4 animated 3d models in .FBX format and retain the animation files to be further processed and refined in more advanced applications as Maya,3DMax,etc.
Kevin's Machine
Environment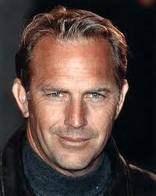 The actor,and rocker,Kevin Costner,is still very active contacting the US Congress,and the media that his centrifugal force machine could easily handle the infamous BP Oil Spill Disaster that plagued the Gulf Coast last year.
According to a Newsweek report,Mr. Costner claims that his machine can really do a decent job in the clean up process.
Kevin said his scientist brother Dan Costner helped develop this revolutionary machine which filters the oil from the water that is pressure pumped into his high capacity water cleaner and the recycled water returned to the sea,and the remaining oil can be refined back into containers for further use. So far the practical use of the machine has to be explored. And Mr. Costner's invested millions of dollars in this project could pay off.
Seven weird Celebrity statements:
(1)George W. Bush-"Natural gas is hemispheric. I like to call it hemispheric in nature because it is a product that we can find in our neighborhoods."
(2)Lee Iacocca(formerly Chrysler)-"We've got to pause and ask ourselves--how much clean air do we need?"

more »